First things first, WHY MACKS BEADS?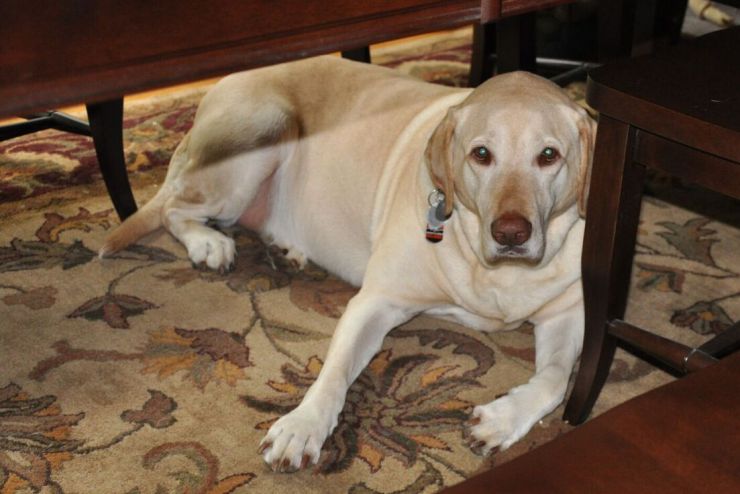 First things first, WHY MACKS BEADS?
Mack was our incredibly loyal and loving Yellow Lab. My husband Terry called him "our dog of a lifetime". I personally design and handcraft each piece of jewelry at our kitchen table. Even before I started selling my designs, Mack would crawl under the table and curl up at my feet, until the wee hours, as I worked. He provided encouragement and companionship as I created.
---
My interest in beads started with a series of business trips to New York City with my full-time marketing job. After each trip, I'd try to visit Chinatown before heading to the airport. Among the myriad of knock-off handbags, watches and more I would sometimes find a stall with simple stone necklaces made of turquoise, onyx, coral etc….. Many compliments followed when I wore those beaded necklaces. On future trips, friends would ask me to purchase necklaces for them, which I gladly did. Then, one day I found a stall with strands of beads hanging unstrung. I selected the beads that I wanted and waited while the vendor made them into necklaces. As I watched, I thought….I SHOULD DO THAT!
When I returned home to Atlanta, I researched and signed up for classes. Beading expanded into wire wrapping after our son Kyle gave me a gift certificate for more classes.
Looking back on it, my yearning to create actually started even earlier. As a young girl, I always enjoyed being "crafty". At about age seven, I designed an inventory of brightly colored raffia straw flowers with a pin on the back and potholders made from loops. (remember those loops/looms from camp?) I enjoyed making them so much that I started knocking on my neighbors doors selling them. Although the raffia flower pin stage passed, I continue to apply creativity to many of my endeavors throughout school, work and personal activities!
Macks Beads brings great pleasure into my life. I get to meet so many incredible people at all of our events. I appreciate the support of my customers, husband, family, friends and business associates, without whom I could not pursue this passion.
---